While the fight against COVID-19 is still on, and the virus is yet to show any sign of slow down, especially in the US, UK, Spain, Italy, even in Nigeria, the country at the centre of this pandemic is already dominating, even producing for the global market.
As we pray for COVID-19 to be over soon and the world to return to normal, certainly, it will be difficult for world leaders, especially those in G-5 to let things slide when the virus that has affected more than a million persons worldwide is over.
Let's look at these four critical reasons the world may not forgive the Chinese government.
1. The Chinese Government failed to tell the WHO on time when Coronavirus broke out in Wuhan
Severally reports cited that the Chinese government failed to alert the World Health Organisation, and not until late January before the government raised the alarm.
The Chinese Government refused to come clean on the number of persons infected in China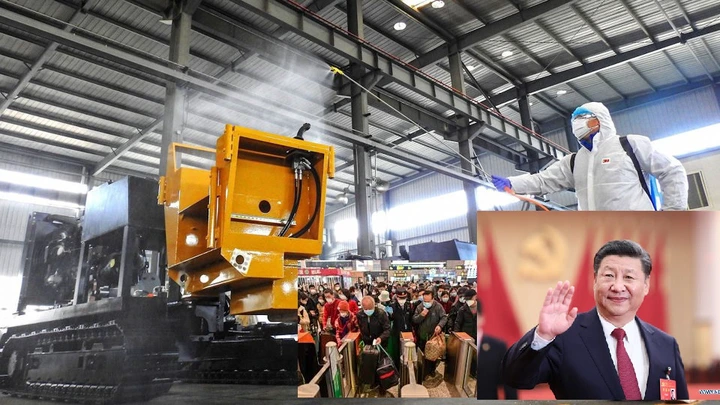 U.S. intelligence officials believe China has concealed the true extent of the coronavirus outbreak in the country, Bloomberg News reports.
The conclusion, according to Bloomberg's sources, was presented to the White House in a classified report and suggests that China's reported number of infections and deaths due to COVID-19 are both intentionally incomplete.
Despite being home to the outbreak, which originated in Wuhan in late December, China has reported only 82,361 cases of COVID-19 and 3,331 resulting deaths, according to the Johns Hopkins University Coronavirus Resource Center, while Italy recorded 16,523 numbers of deaths.
The accuracy of China's official counts relating to the coronavirus have frequently been called into question, even by residents of Wuhan. The official death toll in Wuhan, which currently stands at 3,331, "can't be right," a Wuhan resident told Radio Free Asia this week. "The incinerators have been working around the clock, so how can so few people have died?" Other reports have noted that thousands of urns have been delivered to Wuhan in recent days, making the official death toll hard to believe.
They produced and ship fake and infected testing kits to the UK, other countries
As the coronavirus landed in Italy and began to sweep across the continent, European leaders turned to China for testing kits to quickly identify infection hot spots.
Some are already regretting it.
The 1.2 million Chinese antibody tests that the Slovak government bought from local middlemen for 15 million euros ($16 million) are inaccurate and unable to detect Covid-19 in its early stages, according to Prime Minister Igor Matovic, who only took office last month. "We have a ton and no use for them," he said. They should "just be thrown straight into the Danube."
Spain's Ministry of Health, Consumer Affairs and Social Welfare said in a statement that test kits supplied by the company Shenzhen Bioeasy were defective and had failed to correctly diagnose people when tested at hospitals.
Spanish Health Minister Salvador Illa announced earlier this week that the country had bought $467 million in medical supplies from China, including 950 ventilators, 5.5 million testing kits, 11 million gloves and more than half a billion protective face masks.
They restarted their economy when the world is still on lock-down
The UK has allegedly bought two million coronavirus antibody tests from a Chinese manufacturer – as Number 10 continues to evaluate kits made by British firms.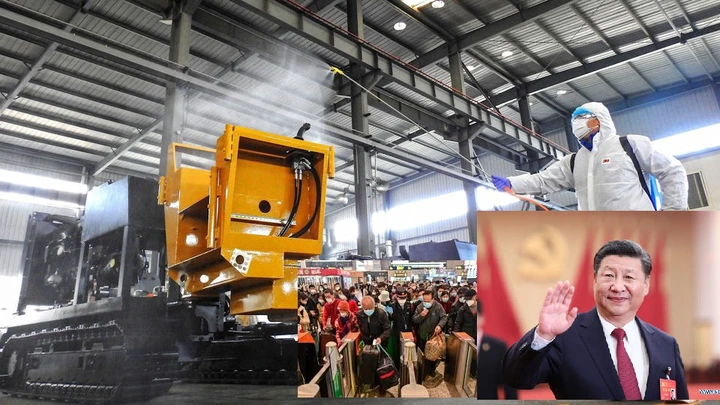 As the world battle with COVID-19, home to the world's second-largest economy, China is getting back to work after some of the strictest and most robustly enforced coronavirus lockdown and quarantine measures anywhere in the world.
With the pandemic epicenter now shifting away from China, the world is watching how the People's Republic is gradually returning to production and trying to dominate. Report has it that the Chinese government is already working on 6G.
The UK Prime Minister, Boris Johnson continues his fight against COVID-19 in ICU, as his case got worsen and Queen Elizabeth and her son, Prince Charles testing Positive for the virus recently, France, Germany, Italy battling on, I do not see the world forgiving China