I Am Not Resigning From Peace FM – Kwame Sefa Kayi Speaks Amid NDC-Sammy Gyamfi Brouhaha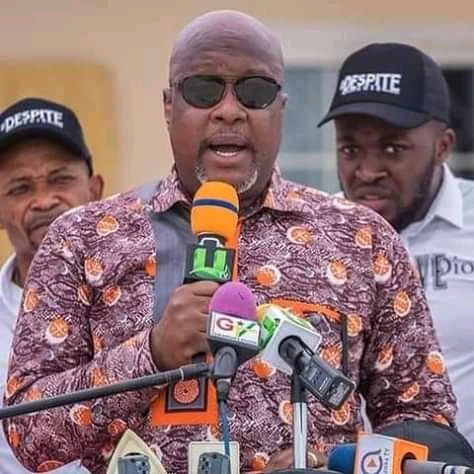 Veteran Journalist, and host of Peace FM's Kokrokoo morning show, Kwame Sefa Kayi has responded to bits of gossip that he is leaving the Station following the brouhaha including the NDC.
Sefa Kayi was charged by the NDC's National Communications Officer, Sammy Gyamfi of being predisposition and an oppressive host.
This was after the host had wouldn't consent to the NDC's requests of excepting their suspended previous Central Regional Chairman, Bernard Allotey Jacobs from showing up on the show after the gathering blamed the last for steady enemy of gathering conduct.
Reports surfaced on Thursday, September 24, that the long-term host of Kokrokoo was leaving. The reports had asserted that the "Executive General", as he is prominently known by his audience members, was disappointed by the choice of the station's administration to work out the blacklist issues with Ghana's greatest resistance, the National Democratic Congress (NDC).
Be that as it may, responding to the gossipy tidbits about his renunciation on Friday, Sefa Kayi, who had been quiet on the issue expressed: "When you remember you are working in a public space you don't need to respond to everything tossed at you."
He clarified that he realized he was never going to get a hundred percent endorsement rating and was hence not worried about the gossipy tidbits about his supposed abdication