The police in Uganda has confirmed that an Imaam in Kawempe was arrested for sleeping with a 16 year old secondary school student in his shop.
Sheikh Kafero Muhammad Abdullah, 40 the Imaam of BiIlali Mosque in Bwaise and a resident of Nabukaru zone in Kawempe division, was found red-handed defiling a 16-year-old girl in his shop on Thursday night.
This is a serious crime and shocking for a respected Muslim cleric to engage in such an act with an underage school girl.
The victim is a student of Bumutanzi Senior Secondary School.
The Deputy Police Spokesperson for Kampala Luke Owoyesigyire, he confirmed the arrest of Kafeero adding that investigations have commenced.
See pictures below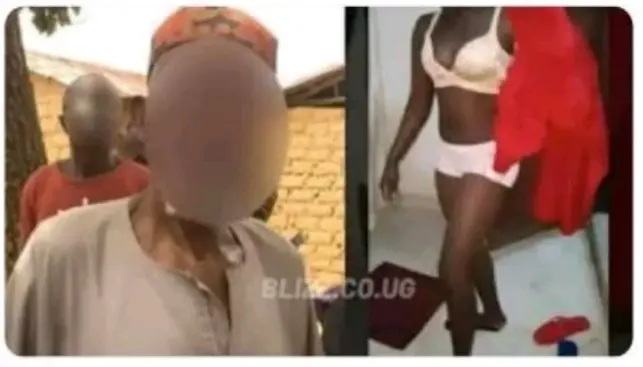 CHAKANTUKSAAGH.COM